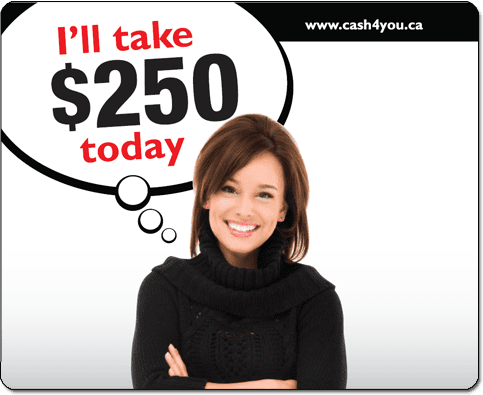 Payday Loans up to $1,500
From the name you trust!
Unexpected expense?
Get a hassle-free payday loan from Cash 4 You! You can apply for a payday loan in person at any Cash 4 You store or apply online and get pre-approved today! What are you waiting for?
You need Cash now!
Not next week. With Cash 4 You, you can get your cash in hand today! That's right- up to $1,500 in cash within minutes. At Cash 4 You payday is closer than you think!
A Decade of Service
Cash 4 You has been earning your trust since 2001. We've been in neighborhoods across Ontario providing hassle-free financial services to thousands of Canadians. Try us once and you'll see what everyone else is talking about!
Ready to get the cash you need?