All across Ontario, happy couples have begun planning their big day. While wedding planning is exciting, it can also be quite stressful when you start thinking of how much money you'll need to cover all the expenses. Did you know the average cost of a wedding is about $30,000? But there's no need to worry when you have the expert money lenders at Cash 4 You on your side.
Simply hop online and fill out the fast and easy application for an installment loan in amounts of up to $15,000, which could cover all or a large portion of your wedding. We'll approve you in minutes so you can get your money right away and start spending it on your wedding. It's that easy! Once you get your instant cash, here are a few smart ways to use your personal loan to cover your wedding expenses.
Book the Reception Venue
One of the first expenses you will want to knock out is reserving the reception location. Summer is the busiest time for weddings and all the trendiest wedding reception venues get booked quickly. What's more, reserving a venue can account for one of the largest wedding expenses, especially when catering and drinks are included, so jumping on this now is essential. For about 100-150 guests, the Better Business Bureau® Ontario (BBB) reports that you can plan to spend upwards of $11,000 alone on the venue for a wedding reception. You'll also want to factor in the entertainment, which can cost anywhere between a few hundred and a few thousand dollars. Then, add in the cost of catering, which averages at about $60 per person. The expenses rack up quickly!
Rather than using a credit card to cover the reception and auxiliary expenses, your installment loan to cover the reservation fee and additional expenses. Because your loan already has a fixed rate agreed upon during your approval, you won't accrue any additional fees from interest as you would from a credit card.
Reserve the Ceremony Location
The next costly wedding expense is the location for the ceremony. Depending on whether or not you will have a traditional church wedding, or you want something more unique to your interests and lifestyle, you will need to pick the location early on in the planning and reserve the space right away. Unfortunately, if you don't have the money to cover the reservation fee, you most likely won't be able to book the location.
On the other hand, if you have the funds readily available to cover the reservation fee, you have a better chance of booking your desired ceremony location. Taking out an installment loan will give you the money you need to reserve your ceremony venue and, in most cases, have plenty of cash left over for other expenses.    
Book the Videographer and Photographer
Everyone wants to have their entire wedding ceremony and reception documented so they can relive their special day again and again. That's why booking the videographer and photographer should be at the top of your list of wedding expenses. Generally, super talented wedding photographers and/or videographers charge upwards of $2,000, which can be a lot of dough to spend at once when you don't have the means to cover it. Sure, you can always add this expense to your credit card, but keep in mind how long it will take to pay that expense off — and how much additional money you'll pay in interest.
With an installment loan, you can feel good about booking the best, most talented photographer and videographer using a portion of your personal loan.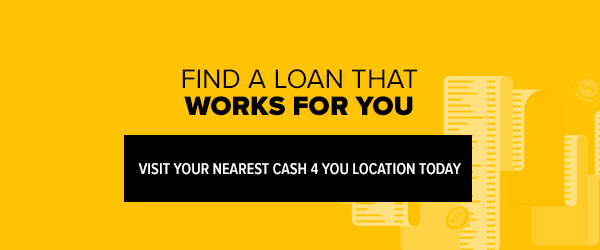 Wedding Dress
Probably one of the most important expenses is the wedding dress. There are so many options when it comes to the style of your dream wedding dress, and there are many different price ranges you can work within when choosing the perfect dress. The thing is, you don't want your options to be severely limited based on what you can afford to purchase.
Brides, this is your special day and you should be able to wear whatever dress your heart desires. When you have $15,000 to help cover wedding expenses, you can afford the most beautiful dress that features all the most intricate and stunning beadwork and embroidery to truly make you the center of attention.
Wedding Flowers
Another costly wedding expense is the flower arrangements that make a wedding especially memorable. Brides, you should have the most gorgeous flower bouquet to carry as you walk down the wedding. What's more, you'll have to consider the other flower arrangements that will be used in the ceremony, including those for the bridesmaids, the flower girl, and the flower broaches for the groom, groomsmen, mothers, and grandmothers. Additionally, no wedding reception is complete without stunning table arrangements featuring beautiful and aromatic flower arrangements.
Wedding flowers can cost upwards of $1,500, so having the funds available to cover this expense is important. With an installment loan, you can afford the most decadent flower arrangements to make your special day even more magical, and you'll still have money left to cover other expenses.
Get Fast Cash Now
If you're ready to take advantage of a hassle-free personal loan to cover your wedding expenses, don't wait any longer to apply. Cash 4 You makes getting the cash you need to fund your wedding fast and easy. All you need to get approved is to:
Be an Ontario resident with a government-issued ID

Be at least 18 years of age

Have proof of a steady income

Have an open and active bank account
What's more, we offer relaxed credit requirements and realistic repayment terms that work with your budget. Plus, there is no need to worry about being hit with hidden charges and fees that come along with other loans. We'll approve you for your desired loan amount in minutes and you can come into a Cash 4 You store nearest you to complete the application and pick up your cash the same day, in most cases. Get started today and discover for yourself why we're Ontario's Top Rated National® money lender. Apply for a Cash 4 You installment loan and cover all of your wedding expenses!
Rather than spending time searching "Cash 4 You near me," simply visit Cash 4 You and use our easy search tool to find a nearby store. We have more than 100 convenient locations throughout Ontario, so stop in today!