With the new year comes many new opportunities to make improvements to all aspects of your life. At Cash 4 You®, we're dedicated to helping you improve your financial well-being through an array of loan options that can not only give you the money you need when you need it, but which can also help you build or strengthen your credit profile while increasing your spending power. If you're in the market for a personal loan in 2020, but aren't sure which loan is best for you, we're here to help. Keep reading to learn about the best personal loans to consider this year, and connect with Ontario's Top Rated Local® money lender to get instantly approved for a cash money loan right now.
What Are the Best Personal Loans?
When it comes to borrowing money, you want to find a loan that makes the most sense for you. Before we start exploring your loan options, here are some things to consider before choosing a loan.
How much money do I need?

What do I need the money for?

How are my finances?

Do I have an open, active bank account?

Have I recently applied for credit cards or loans?

What is my current debt-to-income ratio?

Will borrowing money help me achieve my goals?

Can I afford a monthly loan payment?

What are the minimum and maximum amounts I can realistically afford to borrow?
These questions can help steer you in the right direction toward finding the best loan for your circumstances. Now then, let's explore your loan options.
Unsecured Personal Loans
Unsecured personal loans are typically easier for virtually anyone to get approved for. This type of loan can be approved as long as you meet the money lender's loan application requirements, and you do not have to provide any collateral to get the loan. 
At Cash 4 You, we want to help all hard-working Canadians just like you get the money they need when they need it — regardless of your credit standing. That's why all of our personal loan options are unsecured loans for maximum accessibility and affordable. 
Payday Loans
Sometimes borrowers only need a small amount to get them through until their next payday. A payday loan — also referred to as an instant cash loan, short-term loan, or cash advance loan — has a quick and easy approval process and instant cash payouts. Unlike other personal loans offered in larger amounts, payday loans are offered in amounts up to $1,500. This loan is designed to be super easy to repay using your next paycheck.
Payday loans are ideal for making smaller purchases, covering monthly living expenses, or paying bills. This type of loan is also perfect when you're in a financial pinch and need some instant cash money to get you through until your next payday.
Installment Loans
When you need a larger amount of money to cover a big purchase, fund home improvements, cover wedding expenses, or to fund your dream vacation, an installment loan is your best choice. Cash 4 You offers installment loans ranging from $1,000 up to $15,000. The approval process is just as easy as it is with our other personal loans. We have relaxed credit requirements and will consider other aspects of your financial standing — not just your credit score. This allows us to fund hundreds of thousands of loans for people falling anywhere on the credit spectrum. What's more, you can take up to 60 months to repay your loan according to sensible repayment terms agreed-upon during your approval.
An Excellent Credit-Building Loan 
One of the best benefits of an installment loan with Cash 4 You is that you cannot only get the money you need, but you can also build and improve your credit over time. You see, unlike other money lenders, we report each on-time payment you make to the top credit bureaus. Each on-time payment leaves a positive mark on your financial profile, meaning you can grow and improve your credit score with each payment you make! Follow the link to learn more about CreditBoost™ and how it can benefit your financial well-being.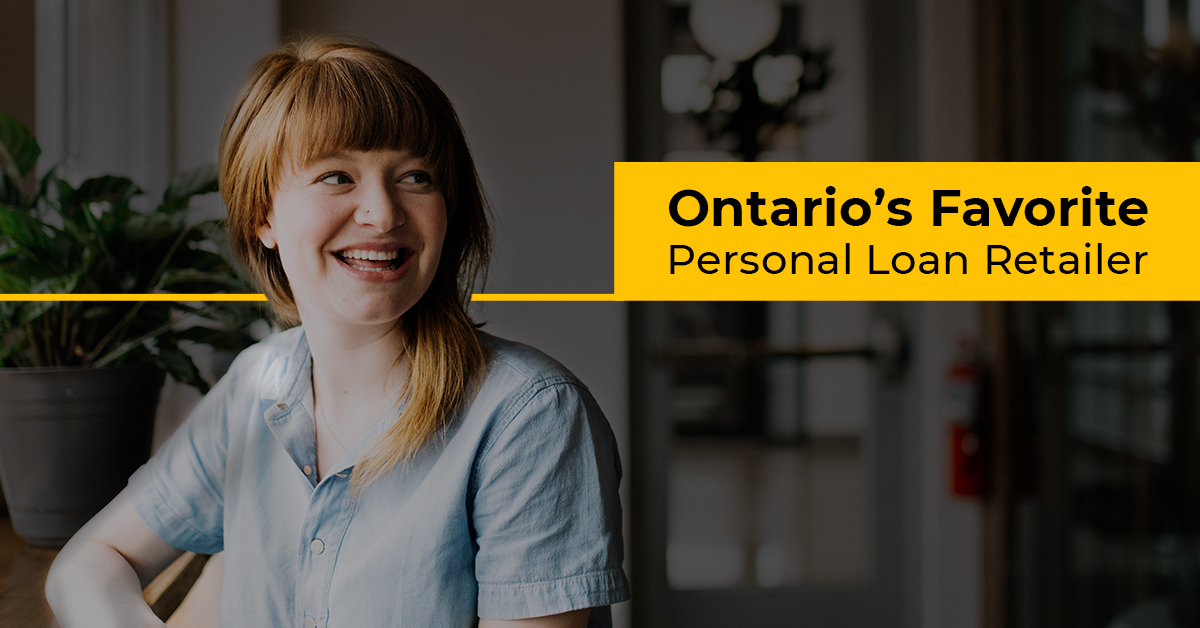 Apply for a Personal Loan Today!
Are you ready to find the best loan for you and your family? We're excited to help you get the money you need and deserve. Apply for a personal loan of up to $15,000, and get approved in minutes! At Cash 4 You, we make it fast and easy to get the money you need to cover monthly expenses until payday, or to fund big purchases, life events, vacations, and more. Apply online to get started, or drop by a Cash 4 You in Ontario where we have more than 100 convenient locations to serve you. Get your money, and make 2020 your best year yet!